Ok so this is probably a seriously missed boat but here is a summary of Christmas makes. Considering how busy we were I think we were fairly productive. First
off Christmas stockings. Made for
the most part using this cute template at
Citrus Holiday
and the addition of some jingle bells
. I love the shape!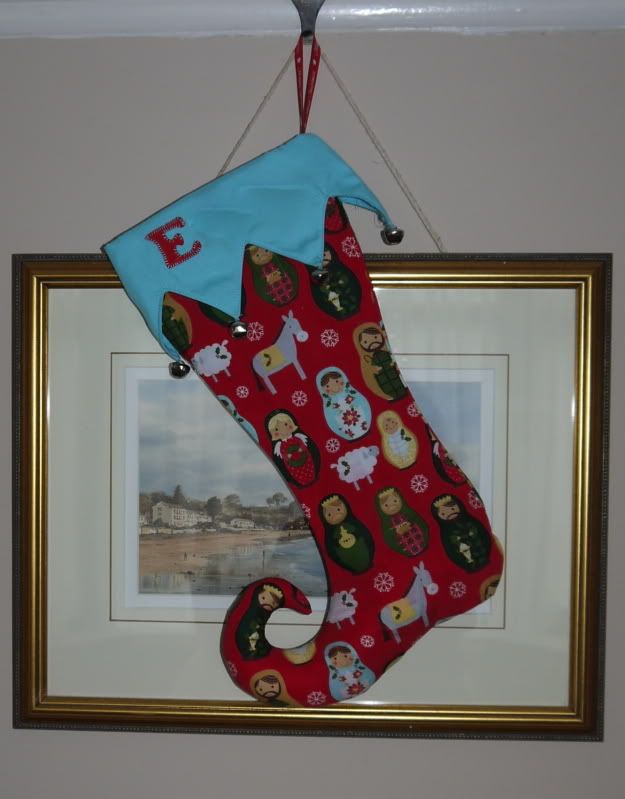 Did you see all the ads in practically every magazine you may have bought between about August and December for the very brilliant chocolate/ginger bread man house mould? Yeah I got suckered into buying one.
It was like a gradual brain washing I saw the ad so often.......and then on the trip to Bath I found myself in Lakeland and the mould was in my bag. (By which I mean in my shopping basket, I didn't pinch it...)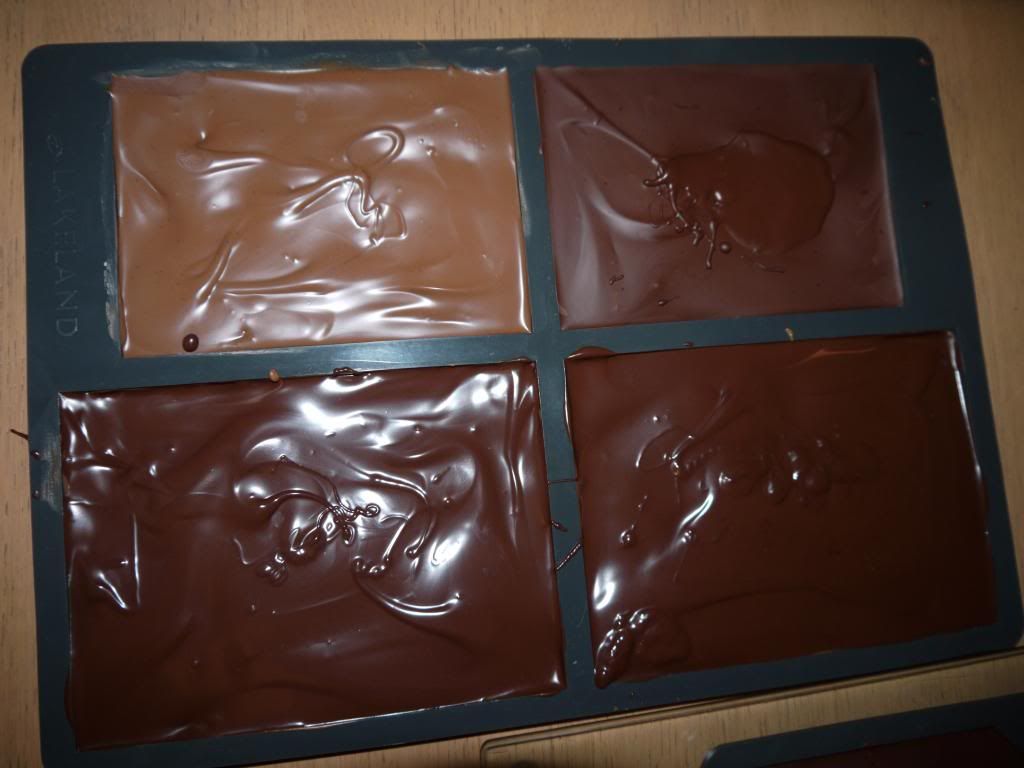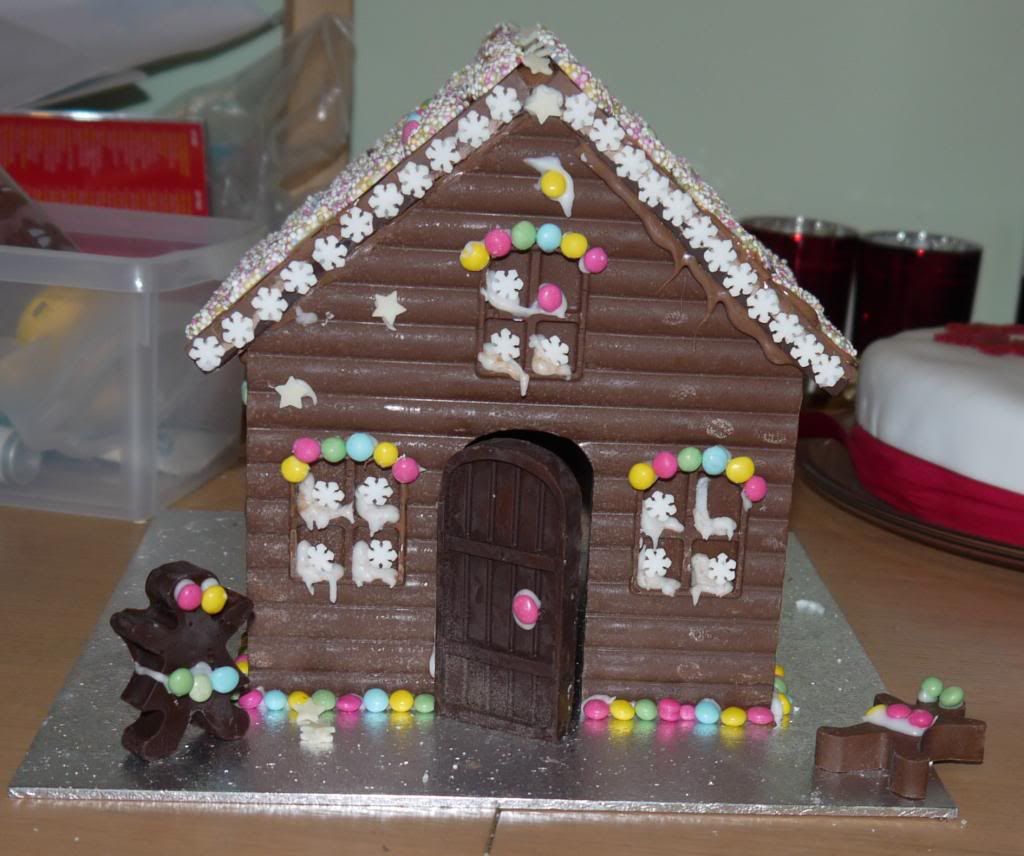 The finished product, decorated with assitance from Little E. Definately one where the focus is on the fun process and not the perfect product at the end. It took a lot of chocolate to fill the moulds and we didn't even get around to eating it!
Next, Mother in law gave us a glass jar of gingerbread mix.....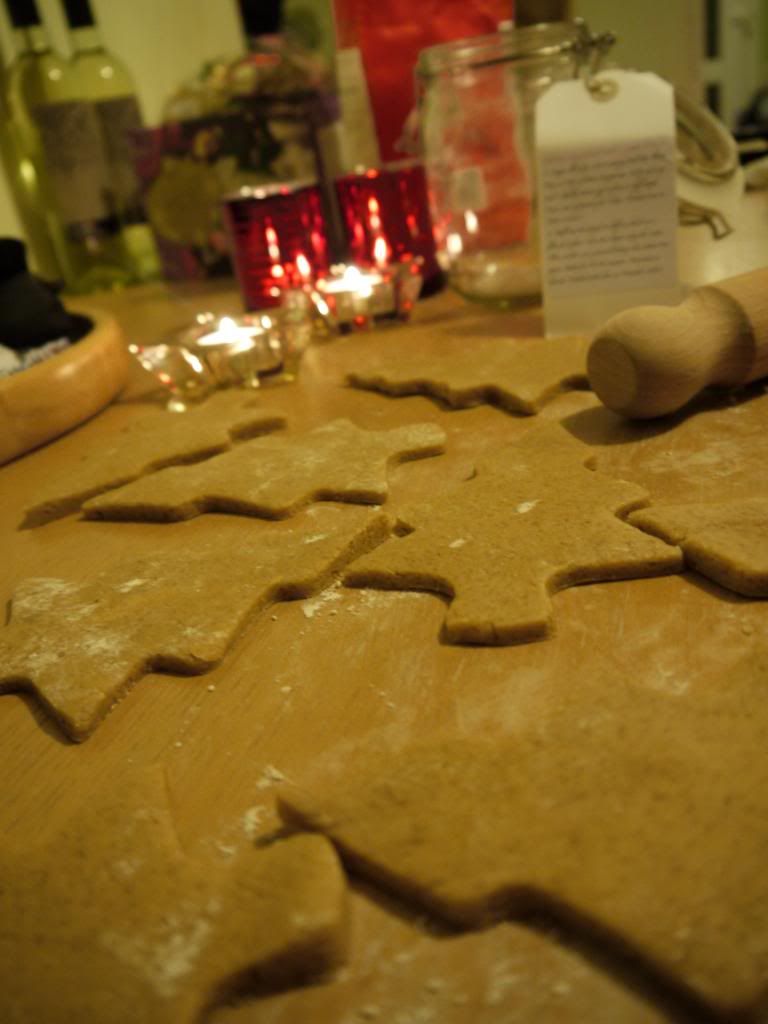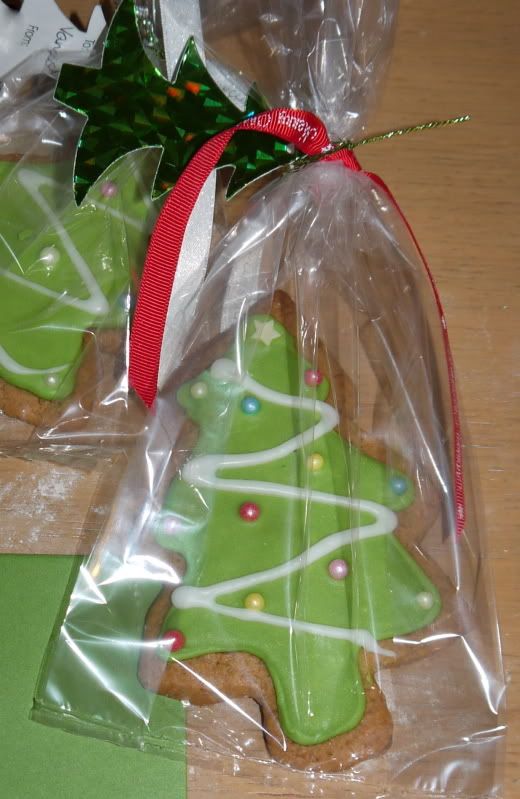 ...and we made gingerbread Christmas trees for some friends at playgroup. We brought some green roll out icing and tried cutting out the icing with the Christmas tree cutter and sticking onto the finished gingerbread with jam. We also tried piping with 'wet' icing. Can you tell this baking and cake decorating thing is not my forte! I know what I mean. Anyway, both ways were equally good I think but somehow piping the wet icing did look more complete (and is cheaper to do). They were really yummy.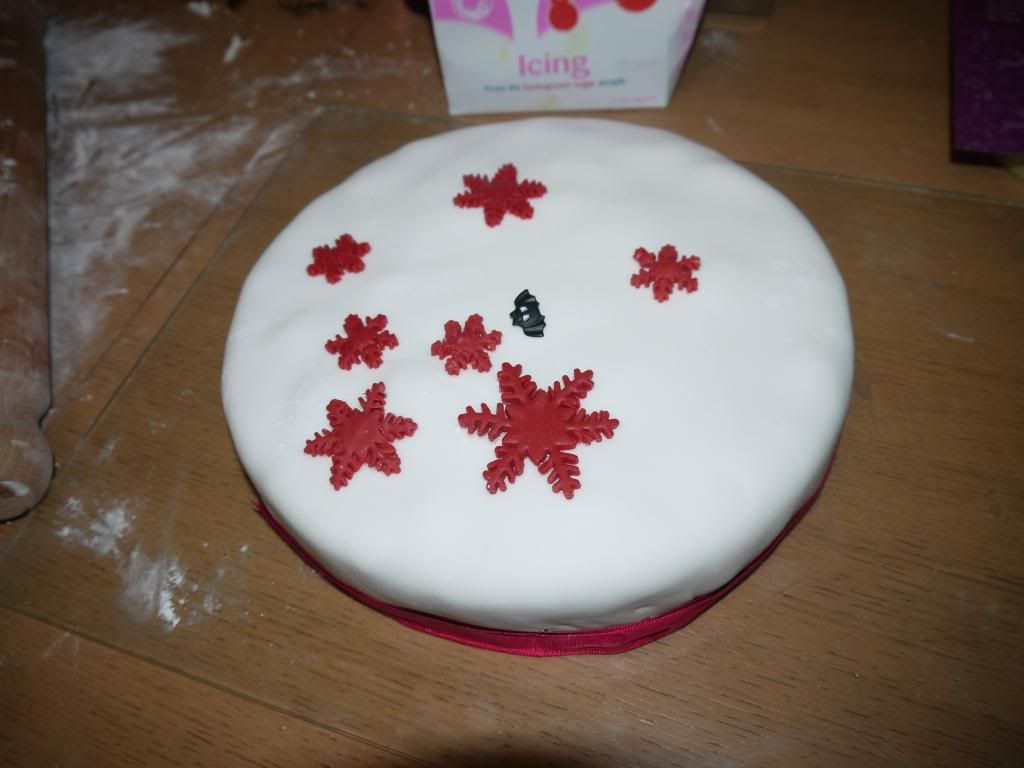 And finally a Christmas cake made with one of those packs with all the ingredients already in it from Morrisons I think. With the additional of quite of lot of extra glace cherries, it was lovely if a little bumpy looking with a distinctly 'homemade' look. Little E felt a vampire bat button completed the decorations.
That is all. I have decided that I may make a couple more stockings in advance of next Christmas as gifts. Also I have bought a few presents on the sales which is incredibly organised of me! But come the 31st of January that will be all thoughts of Christmas over until at least November!