Just a quick post, we are off to watch the Paralympics in London this weekend so will shortly commence running around like a headless chicken by way of preparation to get the train at 1 o' clock.
I finally completed some more bunting a few weeks ago and posted them off to my friend Claire in Italy. Embarassingly, I started making them for the girls birthdays in February but only completed one of them and thought I'd hang onto it until the other one was completed in...August. Arrrgh! So here just slightly belatedly is Sara and Sofias' birthday bunting.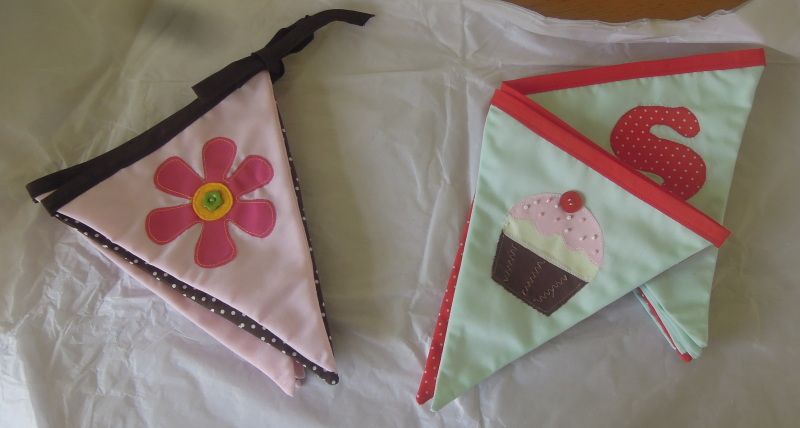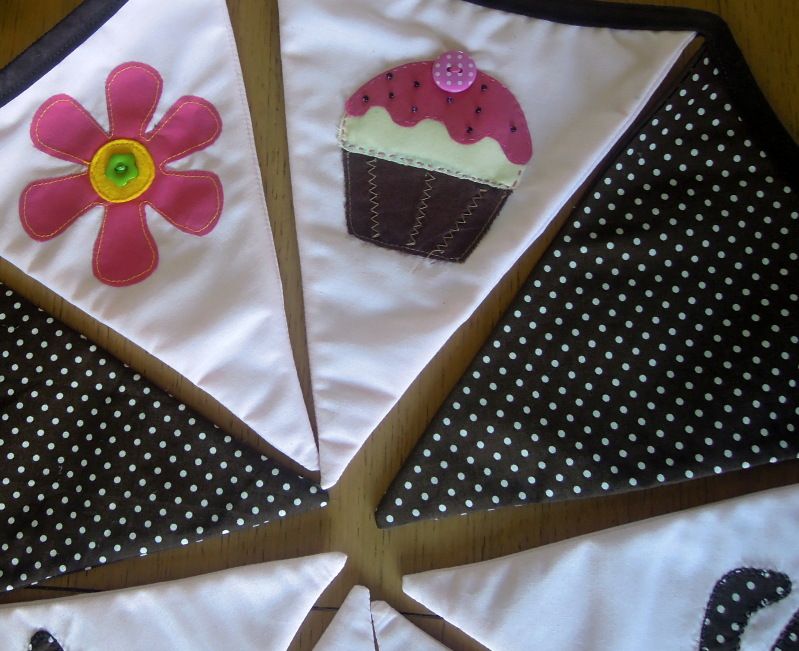 Also a work in progress which I blogged about ages back and have only now made a start on. It's a quilt for my sisters birthday (which was Thursday - spot a running theme yet?). It is made from an Amy Butler Soul Blossoms charms pack and I am hopefully it will ready by the end of the month for when we next go to London. I am working without a pattern and even though it is probably quite a simple one, to a relative beginner like me it has been a small challenge.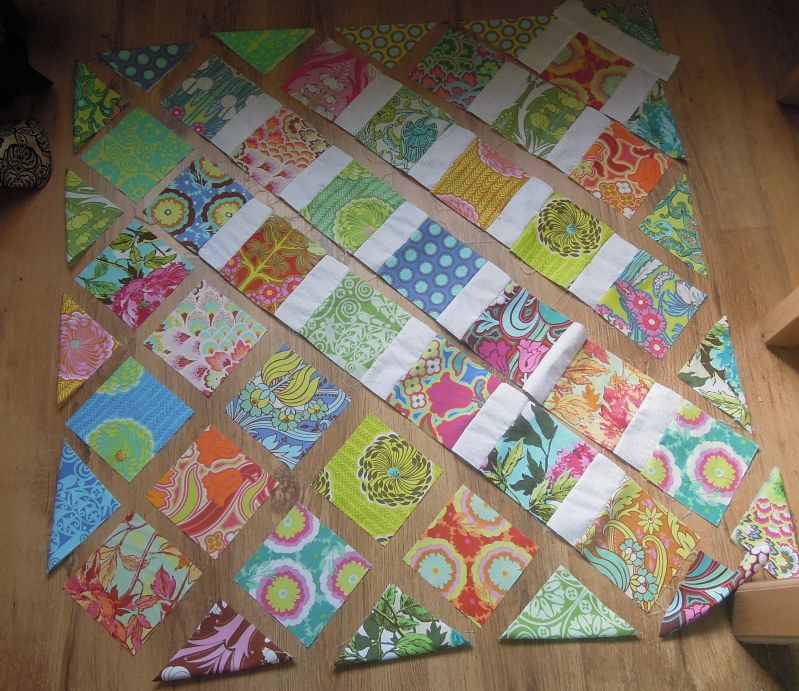 Now I must pack. After London we are off to Cork for a few days, just Mum, Little E, Pip and me for some much needed R n' R. It will be Little E's first time on a plane so how that goes is anyones guess. See you next week!